How Quora Works for SEO
Quora is a Question Answer website, on which people of commununity, by putting their questions in front of people and who have knowledge about your question then he will publish his answer in front of people .Today, we will know in this article, how you can use  Quora for seo for the benefit of your blog or website.
In Quora's own words, "Quora is a place to acquire and share knowledge". It is a platform to ask questions and connect with people who contribute to unique insights and quality answers." It empowers people to learn from each other and understand the world better. "
Quora has become a very popular platform worldwide in the last few years. You can check the rank of US and the rank of India, which is very high. This makes Quora's popularity clear.
Quora is ranked in the top positions on many keywords in Google. Most of Quora's traffic comes from Google and other search engines. That is, most of its traffic is organic.
In India , Quora  get 41 Million visitors daily from Google. They have lots of high quality backlinks, which is a major reason for its high search engine rankings.
10 Easy Steps to buy Bluehost Web Hosting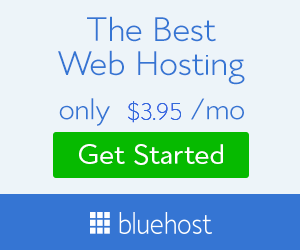 The benifits of quora in SEO for blogger
Quora has emerged a great content promotion platform for bloggers.
Many people ask questions on Quora everyday. You just have to answer the questions by choosing from them. By doing this, you can improve the rankings of your site. The work is very easy.
Actually this task is too easy, but what user  ask questions  with specific niches then you have to answer, how to answer and what things to keep in mind.
All these things only matter whether you can take advantage of it as a blogger or not. We know these things soon, but first let me explain its benefits to you.
As you may be aware, we can divide the SEO process of any site into two parts, On-Page SEO and Off-Page SEO.
Quora can basically help you as Off-Page SEO of your site. With further Quora in Off-Page SEO, you can get two types of benefits.
---
There are 3 most benifits from Quora
Backlinks

Referral Traffic

Branding & Identity
---
1 Backlinks
Backlinks-building is the largest part of off-page SEO. When you answer a question on Quora, you can give a link to any of your related, relevant and useful posts in it. But remember, give the link only if it has any usefulness in the overall answer. Do not waste spamming. It will not be of any use. By giving links to such useful articles in Quora's answers, you are basically getting a backlinks from Quora for your website or blog, which has very high value.
High Quality Backlinks more important for your website and high quality based on  domain authority and Quora has a greate domain authority . According to MOZ, its domain authority is 89, which is very much. In such a situation, if you get backlinks from different pages in Quora, then the ranking of your site or blog will also improve.
2 Referral Traffic
This is another major benefit of using Quora. So as you know that Quora has a website with very high traffic, its ability to send referral traffic to another website or blog is equally high. As I mentioned above that you can include hyperlinks to useful, related and releavent articles of your site or blog in the answers. When your answer to a popular question will be at the top in Quora and your link will also be in the middle, then many people will redirect to your blog or website by clicking that link. In such a situation, you will be able to get a lot of referral traffic from Quora on your blog or website. Now you know the direct benefits of more traffic.
3 Branding and Identity
To ask any  questions on Quora, you have to create your account on it. Now your identity in the account is from your name, your photo and your area of ​​interest or qualification. Whenever you post a question or answer it, your identity is mentioned in it, as you can also see in the screenshot given below.
Some important tips to use Quora
In the end, I would like to share with you some useful tips which can prove beneficial for you in the context of Quora.
Give priority to the answers of realted questions related to your site / blog niche. For example, if your blog is about Digital Marketing, then people related to digital marketing should ask the questions on Quora realted the part of digital marketing then you have to answer and  give links to related and relavant articles of your site.

Prioritize answering questions that have no answers or fewer answers.

Create or answer questions that may become viral in future.

Never add unnecessary links or spammy irrelevant links in answers.

Your answer should be useful according to the question.

Use Images in Answers.
The Conclusion
I hope you have liked this article, in this blog, I explained what is Quora and how quora help to beginners blogger or business owners with quora you can create high quality backlinks and increase website traffic free. that you can earn a lot and I would like to tell you that whatever work you will do, it will take time, it is not that you started today and tomorrow you will rich. You have to work hard to get money from this.